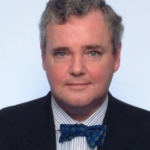 About
Christopher William Raper
Chartered Accountant (FCA), educated at Corpus Christi College, Cambridge.
Born in Singapore, but moved to the UK aged 6.
Worked in the City (Touche Ross & Co, Hill Samuel Bank and the Kuwait Investment Office), Hong Kong and Papua New Guinea (the Swire Group).
Member of the Travellers' Club and the Royal Automobile Club (London), the Hong Kong Club and the Ladies' Recreation Club (Hong Kong) and the Papua Club (Port Moresby).
Roman Catholic (convert), member of the congregation, reader and member of the Finance Committee at St James's Church, Spanish Place. Companion of the Order of Malta.
Entries by Christopher William Raper
Sorry, no posts matched your criteria
Contact
The Worshipful Company of Wax Chandlers
Wax Chandlers' Hall
6 Gresham Street
London EC2V 7AD
Tel: 020 7606 3591
Fax: 020 7600 5462
Email: info@waxchandlers.org.uk