Pollinating London Together
Pollinating London Together (PLT) is a pan-livery organisation, inaugurated in June 2019 as a long-term initiative to halt the decline of pollinators in the City of London and its immediate environs.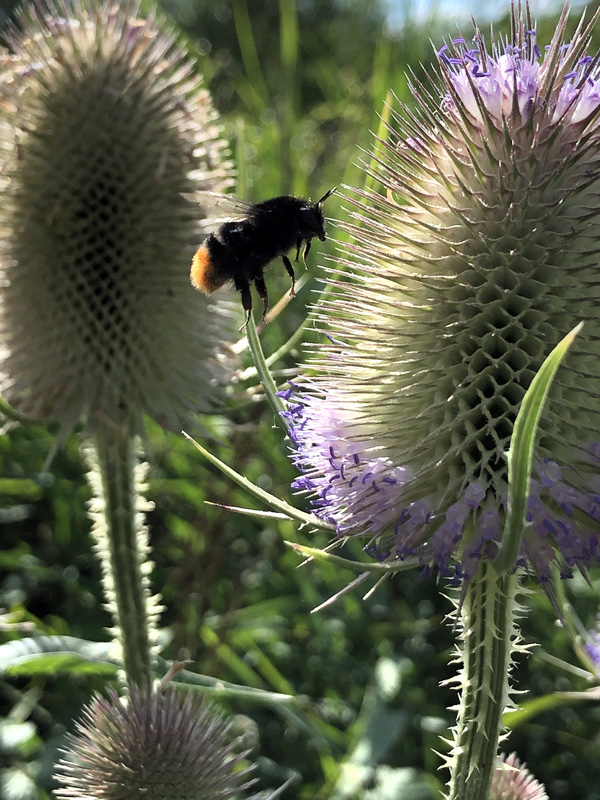 PLT is led by Worshipful Company Wax Chandlers, the Worshipful Company of Gardeners, and the Worshipful Company of Information Technologists. PLT has the generous support of the Chartered Architects, the Grocers and our friends in the Bumblebee Conservation Trust, the UK Centre for Ecology and Hydrology, Kew Gardens and the RHS.
We are extending an open invitation to all Livery Companies to join us and invest some time and effort to improve the natural environment in the City of London.
Pollinators are a diverse group and include the honeybee, bumblebees, solitary bees, hoverflies, black bees and butterflies which are in serious decline in the City, primarily because of the lack of pollinator-friendly plants and habitats. The bottom line is that these pollinators lack food and places to nest.
The PLT members and friends will help by influencing people and organisations to select and plant pollinator-friendly plants in the City and our own gardens. Our efforts here in the City will provide a model to educate and encourage other communities to undertake similar projects and engage with the environment and the world of pollinators. By making many small changes in our open spaces, window boxes and gardens we can make a large and beneficial impact.